It's probably right to say that most men pack at the last minute for any vacation. There is a lot that goes into preparing for a boys getaway weekend like figuring out the logistics for the weekend, mapping out your route, and most importantly, packing the essentials needed for your time away. Oh, this is a lot to handle, isn't it? Putting some modicum of thought and preparation into packing saves a whole lot of hassle and frustration, both for you and for anyone you may be traveling with because nothing is worse than not having everything you need once you arrive at your vacation spot.
So, you should make a list before packing. what are the essentials? What might be needed or not? It will make your work easier and might not leave you feeling unprepared and scrambling at the last minute.  But you should also keep in mind that there is a fine line between packing everything you need and over packing. You don't want to be that guy, packing a full-size suitcase for two nights away, but you also can't wear the same t-shirt three days in a row. Select items that have the most potential for maximum usage and not for just one particular occasion. In order to do your packing, you first need to analyze your weekend. Is it an outdoor roughing it kind of retreat or perhaps a poolside extravaganza mixed with nightclub outings? The items you select largely depend on the type of weekend you have planned.
We've Compiled below is a list of essential items that will hold you through a weekend trip.
Essentials
Wardrobe selections
T-shirts/ Tees/ Sweater
Pack few t-shirts for a casual warm weekend, bring a neutral sweater that's comfortable enough for sightseeing but sharp enough for dinner. Layers are key when travelling. So, pairing your tee with jackets would be a good idea. Also, it can be worn over the dress shirt with either bottom. How's that for versatility on the run?  You actually need a shirt that feels awesome and comfortable all the dang time. An easy way to look effortlessly cool. From light white tees to bulky leather jackets, there's a wide range of options that will appeal to every type of getaway.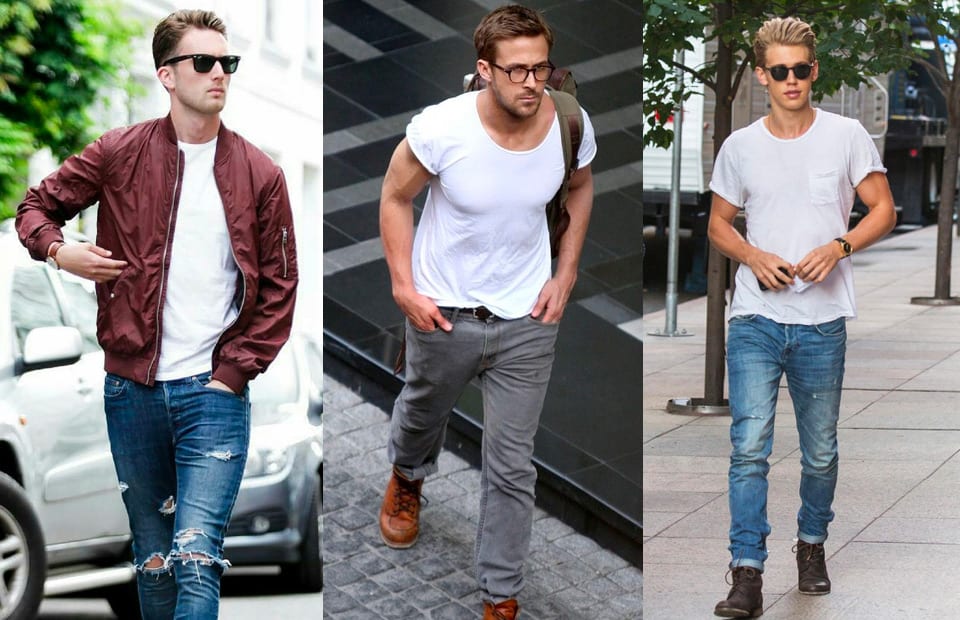 Bottoms
Wherever you go it is always wise to take trousers as well as shorts just in case. Cargo shorts are fantastic for the travelling male. Why not bring out a bit of military inspiration and venture toward the camouflage print fabric? Also, a pair of dark jeans or khakis. Make it dark and make it slim. It's all about utility when you're packing light, and it doesn't get more practical than this. Steer clear of extremely distressed denim or other distracting details. Pack something which will go with anything.
Shoes
In most cases all you really need is two well-chosen pairs of shoes. One that will work from day to night, and one that can double as appropriate poolside footwear and also suitable for a casual outing. Regardless of the time of year, you always want to be prepared for unexpected opportunities. For shoes that can transition from day tonight, stick to a semi-casual pair of oxford shoes or derby shoe and for a casual pair of shoes, stick to canvas slip-ons. They work well for pool parties or hitting up the nearest brunch spot. Depending on what you're more comfortable in.
Toiletries
Traveling is no excuse to let your hygiene suffer. Even if the hotels you frequent offer toiletries in the bathroom, it's easiest to keep a stocked kit in your bag. When everything's already there, you won't have to scramble before a camping trip or other rustic outing. Collect travel-size bottles of shampoo, body wash and face wash (or, if you're less diligent about cleansing, a bar of soap) and toss them all into a sturdy leather shaving or toiletry bag. Add a stick of deodorant, sunscreen, toothpaste, a toothbrush, a comb, contact solution and glasses cleaner, if necessary. Also stash small containers of any hair products and colognes you use regularly. Every man's shaving habits differ, but the average guy will need a razor in a protective case and a travel-size can of shaving cream. Add aftershave and moisturizer if you use them.
Underwear
Pack enough underwear for your trip (and maybe two or three extras). You can always wash your underwear during your travels if you do run out. Tip: remember to pack a small thin bag for your dirty laundry; it will separate your clean and dirty things so you don't get them mixed up.
Socks
Follow this rule for socks, underwear and undershirts: bring one for each day of your scheduled trip, plus one or two extras just in case. Socks are important because they will protect your feet from rubbing against your shoes when you do a lot of walking. We recommend packing thick socks if you're going somewhere cold and ankle socks if you'll be wearing trainers around the city.
Do tell us where you are planning your next trip for in the comments below!